Senior Knock-Out Cup
Follow us on Twitter - @DCSFAU19
Special Rules
Boys shall be over the age of 16 years and under 19 years at midnight between the previous 31st August and 1st September, and in full time education.
All games shall be of two periods, each of 45 minutes duration.
A size 5 ball to be used.
Schools / Colleges may not enter both the Albert Knox Trophy and the Senior Knock-out Cup.
Schools / Colleges entering this competition must have on roll

at least 100 pupils

under the statutory leaving age.
Could the winning team please inform the Competition Secretary, with the result of the match, as soon as possible after the completion of the game.
First Round by Friday 29 September 2017
Quarter Final by Friday 20 October 2017
Semi Final by Friday 9 March 2018
Final by Friday 27 April 2018
Competition Secretary
A Bell, St Leonard's Catholic School, North End, Durham, DH1 4NG

Tel:

0191 384 8575 (school) 07540 056 833 (mobile)
Roll of Honour
Competition began in season 1970-71. From 1996-97, to enter this competition, Schools/Colleges needed to have, on roll, at least 100 pupils under the statutory leaving age
Season

Winners

Runners-up

1970-71
Deanery, Chester-le-Street
Spennymoor
1971-72
Ryhope
1972-73
Bede, Sunderland
St Francis, Hartlepool
1973-74
St Aidan's RC, Sunderland
Saltwell
1974-75
Northlea, Seaham
Tanfield
1975-76
Bede, Sunderland
St Bede's RC, Lanchester
1976-77
St Bede's RC, Lanchester
Park View, Chester-le-Street
1977-78
St Bede's RC, Lanchester
St Aidan's RC, Sunderland
1978-79
Ferryhill
Framwellgate Moor
1979-80
Tanfield
Darlington
1980-81
Houghton
Spennymoor
1981-82
Wolsingham
St Aidan's RC, Sunderland
1982-83
Framwellgate Moor
Wolsingham
1983-84
Hylton Red House
St Aidan's RC, Sunderland
1984-85
Hebburn
St Aidan's RC, Sunderland
1985-86
QE 6th Form College, Darlington
Framwellgate Moor
1986-87
QE 6th Form College, Darlington
Durham Gilesgate 6th Form Centre
1987-88
St Aidan's RC, Sunderland
1988-89
Durham Gilesgate 6th Form Centre
St Aidan's RC, Sunderland
1989-90
Durham Gilesgate 6th Form Centre
QE 6th Form College, Darlington
1990-91
Durham Gilesgate 6th Form Centre
Peterlee College
1991-92
Durham Gilesgate 6th Form Centre
South Tyneside College
1992-93
Durham Gilesgate 6th Form Centre
Framwellgate Moor
1993-94
South Tyneside College
Heathfield
1994-95
Shared: South Tyneside College / Derwentside College
1995-96
Shared: Heathfield / Durham Gilesgate 6th Form Centre
1996-97
Shared: St Bede's RC, Lanchester / Durham Gilesgate 6th Form Centre
1997-98
Durham Gilesgate 6th Form Centre
Whickham
1998-99
Durham Gilesgate 6th Form Centre
St Bede's RC, Lanchester
1999-00
Durham Johnston
Durham Gilesgate 6th Form Centre
2000-01
Whickham
St Joesph's RC, Hebburn
2001-02
St John's RC, Bishop Auckland
St Joseph's RC, Hebburn
2002-03
St Robert of Newminster RC, Washington
Durham Gilesgate 6th Form Centre
2003-04
St Joseph's RC, Hebburn
Whickham
2004-05
Durham Gilesgate 6th Form Centre
2005-06
St Joseph's RC Hebburn
Whickham
2006-07
Durham Gilesgate Sports College
St Joseph's RC, Hebburn
2007-08
Durham Gilesgate Sports College
St Joseph's RC, Hebburn
2008-09
Durham Gilesgate Sports College
St Robert of Newminster, Washington
2009-10
Durham Gilesgate Sports College
St Joseph's RC, Hebburn
2010-11
Durham Gilesgate Sports College
St Joseph's RC, Hebburn
2011-12
Durham Gilesgate Sports College
Park View
2012-13
St Bede's RC, Lanchester
St Joseph's RC, Hebburn
2013-14
St Joseph's Catholic Academy, Hebburn
St Bede's RC, Lanchester
2014-15
Durham Sixth Form Centre
St Joseph's Catholic Academy, Hebburn
2015-16
St Robert of Newminster RC, Washington
St Thomas More RC, Blaydon
2016-17
St Thomas More RC, Blaydon
St Leonard's RC, Durham
2017-18
Park View School, Chester-le-Street
Harton Academy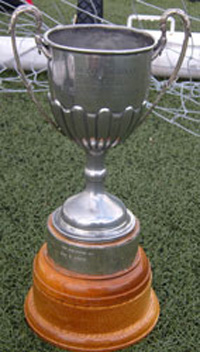 ---